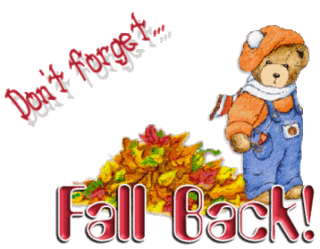 Okay, so it's the day after Halloween. For the first time in thirteen years, I had a quiet, I don't have to go out, fight traffic, crowds and the fright of a little kid running out infront of my car night. Yes, the teenager went off to do his own thing, not trick or treating, all he wanted was the candy, admitted he's really not into it anymore, so I told him I'd buy a couple bags today to satisfy the candy hunger and he was happy with that, LOL. So now it's time to start having Halloween Parties. *YAY*

So not sure about the rest of you, but my butt was up at 7:23 AM (Damn turning back the clocks) :-) What did I do, well, I jumped right back into bed until 8AM, LOL.
I do feel fully refreshed and rested though.

Florida's starting to cool down a bit, *YAY* it's to be in the low 80's today with less humidity and in the upper 50's tonight!! I've waited so long!! (Hand brushing across forehead)



I'm also in the market for a mini netbook. I've played with a few here and there, messed around with a Acer and A dell mini inspiration last night at Wal-Mart and went to read several reviews. I really like the key board on the dell. The buttons are just a bit larger, and felt more comfortable.
It seems the Toshiba mini has had a lot of negative feed back about the keypad being really sensitive and the mouse jumping around. That is one thing I want to avoid big time. I can't stand that.
Anyone out there have a netbook they want to share the scoop on? I'll take the Good, the Bad and the Ugly.

I need more coffee so I'm going to end here and say, Good Morning to Happy the Clock has been turned back day! You all got to sleep an extra hour and wake up earlier, LOL. :-)